At Advent School, the educational success of each and every student is important to us. With our low teacher-to-student ratio, we are able to concentrate on the collective and individual needs of our students. Equipped with high academic standards and caring Christian teachers, the students at Advent can reach their full potential.
We work to ensure that your student meets and exceeds the academic requirement needed for educational success while also focusing on character development, from Kindergarten through Eighth grade.
Starting in Elementary School, our teachers empower students to solve problems, think creatively and develop effective interpersonal skills. Lessons are designed to meet the needs of each individual student and to incorporate the use of technology in their daily learning.
The curriculum at Advent School meets and/or exceeds state requirements and is based on Florida Standards. Based on individual student mastery, the progression assures readiness for Honors and Advanced Placement classes at the high school level. Our graduates are successful in high school and beyond.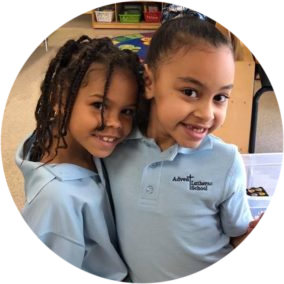 Ready to get your child started on the path to success?

Call and schedule an Educational Success Consultation and Tour!
Schedule your Free Educational Success Consultation & Tour
Vicki Randle – Elementary & Middle School Admissions Coordinator