Advent School welcomes eligible transfer students at all grade levels at any point during the school year.
Deciding to move your child from one school to another during a school year can be emotional and difficult for both you and your child. We work closely with each family to help determine the correct placement and best transition timing to assure your child's success.
Although most change is challenging, Advent School is here to help. Our teachers are ministry minded and compassionate about children. Our students are welcoming to new faces and enjoy making new friends. The smaller class sizes and intimate school environment create a safe, nurturing place for your child to learn and grow.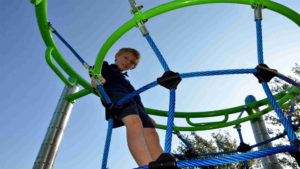 Parents, you are important to us too! We know that changing schools is a transition for you as well. We will meet with you, answer questions, show you our programs and classrooms, introduce you to your new school family members, and make sure you are feeling right at home.
Potential students are invited to tour the campus, shadow for a half-day to get the lay of the land, and get a taste of our Christian educational experience.
Schedule a free Educational Success Consultation and let's start making a new, successful future for your child!
Schedule your Free Educational Success Consultation & Tour
Vicki Randle – Elementary & Middle School Admissions Coordinator