SUMMER REGISTRATION IS NOW OPEN!
Early Childhood Summer Camp
Summer fun for campers entering Tot-time, Preschool, and PreKindergarten for school year 2020-2021.
Camp starts June 1st till July 31st
PREKindergarten Summer Classes
Free Summer VPK – Fla. State Funded Program for 4 year olds.
Classes begin on June 1st till July 31st
7:30am till 5:30pm – Full Day Program
Summer Camp Grades K-8th
Summer fun for campers entering Kindergarten through the 8th Grade for school year 2020-2021.

(Camp is full at this time.)
Camp starts June 1st till July 31st 8:00am to 3:00pm
Summer Camp & VPK COVID-19 Safety Procedures:
Morning & Daily Health checks for Students and Staff

Morning & Afternoon Temperature checks for Students and Staff

New Drop Off & Pick up Procedures to minimize contact and exposure

9 Children per classroom plus one teacher (Phase 1)

Isolation Sick Room

Staff will wear masks – Campers in older grades will wear mask in classrooms

Designated Staff for our "Sanitizing Team"

Sanitize Playground and Classrooms after each use

Children & Staff will follow the Healthy Hand Hygiene behavior procedures
We are walking through this unknown territory together as one Advent family, supported by our faith in our loving God. Our prayers are with our Advent families and our community at large. Love is why we're here!
Advent is actively enrolling for the 2020-2021 school year and we are pleased to announce that we will be accepting the FL Tax Credit, Family Empowerment, and Gardiner Scholarships next year.
Creating Confident, Capab

le, Christian Leaders
Advent School is a Christian school dedicated to raising children with character while providing the academic excellence needed to be successful in today's rapidly changing world. We have been welcoming students from Boca Raton, Delray Beach, Deerfield and the surrounding communities for over 50 years.
We build the foundation for confident, capable, Christian Leaders from day one starting with our youngest students at 6 weeks old in our Early Childhood School and on through our Preschool, Elementary and Middle school. Our students become c

onfident

by being given a variety of opportunities to help them discover their passions, along with the support needed to learn and grow from failures, building resiliency. They become

capable through a variety of engaging and challenging learning experiences both academic and skills-based in order to be prepared for a life-time of eager learning. And, with Christian values at the heart of all we do, your child will see how to live out their faith in a practical way, becoming a Christian leader ready to make a difference in our world!
At Advent School, we are committed to providing a loving, supportive and Christ centered educational environment for your child. Your child will thrive with the individualized attention provided by our mission-focused teachers in a small-class size setting.
If you think you can't afford a private school, think again! Advent School is offering up to $200,000 in need-based financial assistance. Other scholarships available are First Responders and the Step Up Scholarship offered by the state of Florida.
To learn more, we offer an opportunity to meet with our Principals one-on-one to discuss your child's needs and your goals for their education. This no-obligation Educational Success Consultation is an invaluable resource to parents giving you an opportunity to explore the benefits of a private, Christian school education.
Call 561-395-3631 for an Educational Success Consultation & Tour

!
"I absolutely love the staff and teachers and the Christian values and education." – an Advent parent
Infants to Prekindergarten
No Problem, Fill out the Request Form and we'll get back to you right away!
Schedule an Educational Success Consultation & Tour for Elementary & Middle School Campus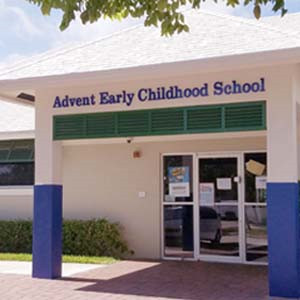 Boca Raton, Florida 33431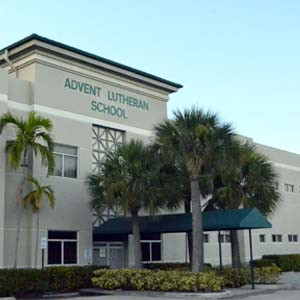 Advent Elementary & Middle (EMS)